Sean S. LeBlanc
I Make Stuff
Hey there! I'm a UX dev, tools dev, game dev, and general-purpose media person from Ottawa, Canada.
Want to talk to me about stuff and/or things? Feel free to reach out:
Ten Tales from the Records of The Adamant Gambit
a sci-fi anthology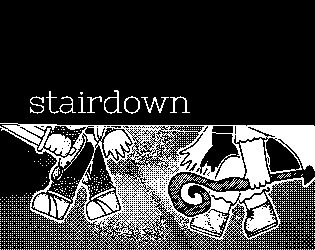 stairdown
a dungeon crawl dialogue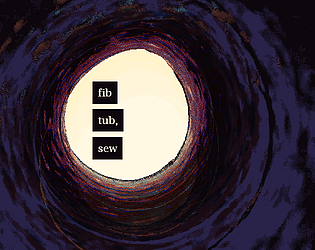 fib, tub, sew
not necessarily in that order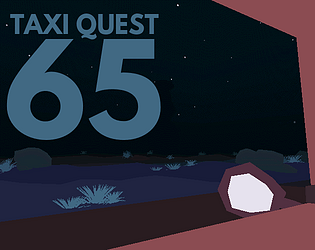 Taxi Quest 65
"Is that REALLY necessary?"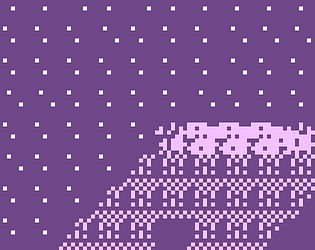 a decade outside
on my sister's birthday

bedside
zzz
We Follow The Fickle Path
A story about ants.
gon't fishin
🎣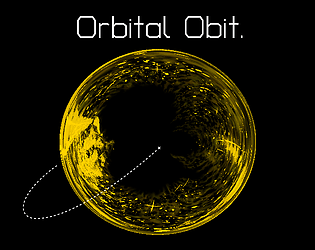 Orbital Obit.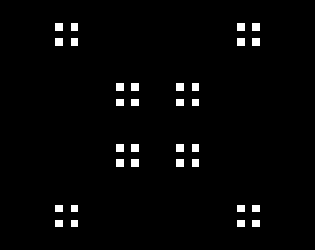 wold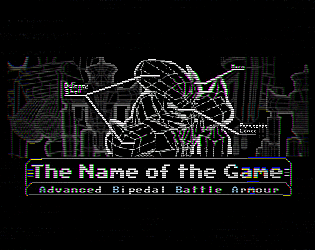 Advanced Bipedal Battle Armour: The Name of the Game
Dueling in 2.5D
Short Rest
A party-based roguelike deckbuilder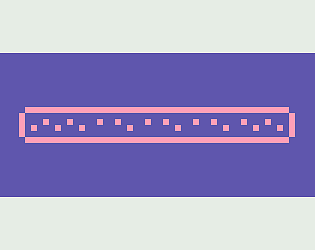 3pm
get that bread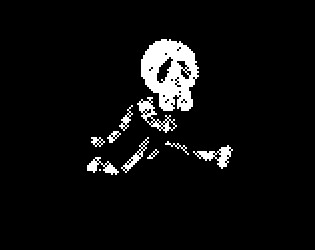 we are all but bones and dust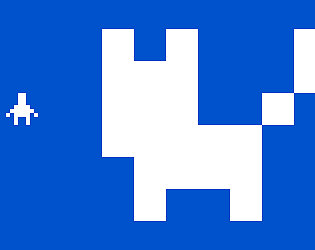 🔍
🧑🐱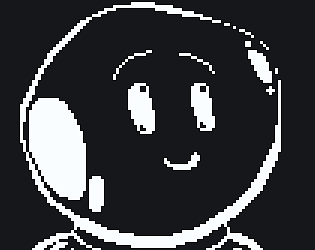 interguylactic
👩‍🚀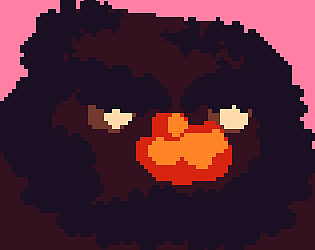 taken by a guy mood
dwarves galore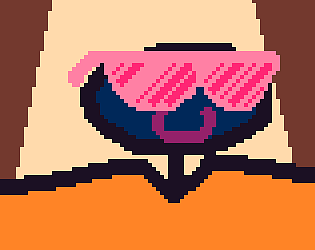 just a cool lil guy
😎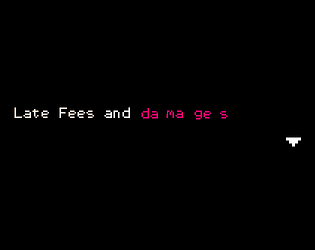 Late Fees and Damages
to be but a childe with a book
ordered-dither-maker
tool for creating ordered dither threshold textures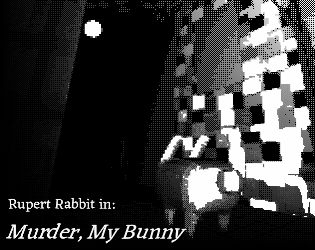 Rupert Rabbit in: Murder, My Bunny
Magic, murder, and mystery in a small town bar.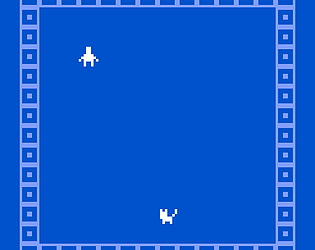 Having the time of your life playing a bitsy game.
:D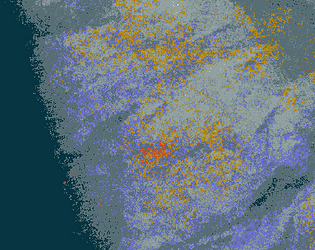 Seal Your EP
audio not meant for concentration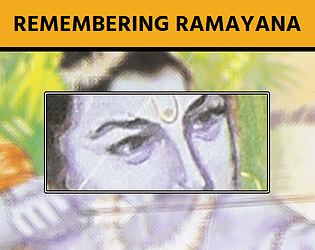 Remembering Ramayana
an abridged and annotated epic recollection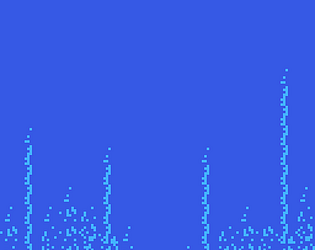 Sunken Sailor
🌊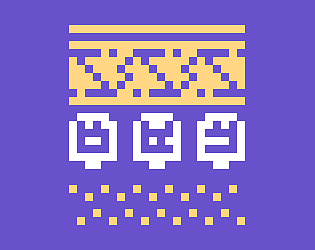 exploring a dualist foundation
mumble mumble metatextual Finder's Keplers
Draw and guess constellations with friends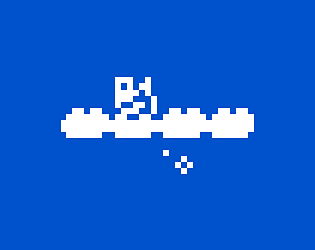 cloudfishing
reel em in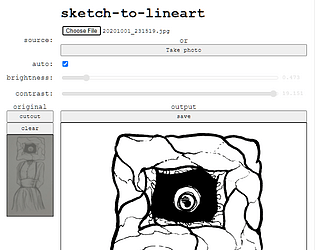 sketch-to-lineart
tool for converting sketches to transparent lineart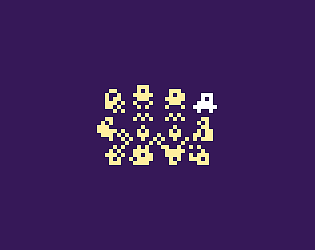 power's out
🕯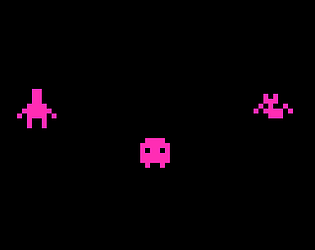 VARIETY MEGAJAM 2020 Retrospective
A look back at 10 games made over 10 days.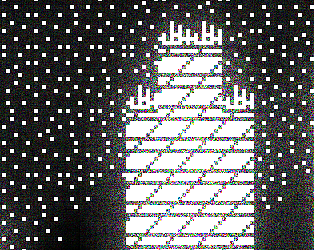 Winter's Mane
a tragedy of grand scale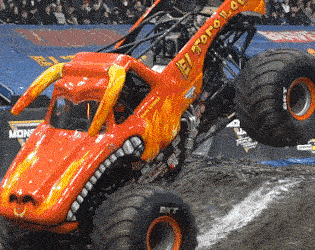 truck(r)ing REMASTERED
the truck game you know and love, but better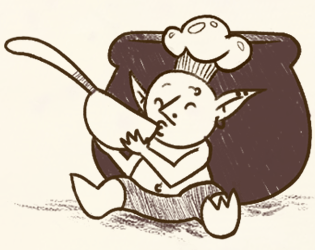 The Dungeoneer's Cookbook
Roasts, Bakes, and More for The Practical Adventurer
SUPERmarket SPY 2D
A STRATEGIC SURVEILLANCE SORTIE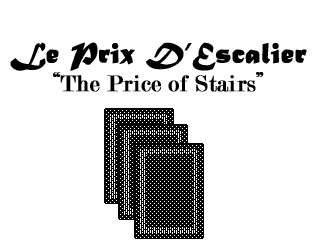 Le Prix d'Escalier
"The Price of Stairs"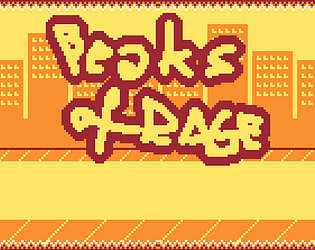 Beaks of Rage
An RPG beat-em-up about a regular chicken.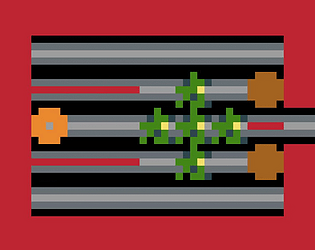 Donut Get Burned!!
Save a donut from confectionary conundrums.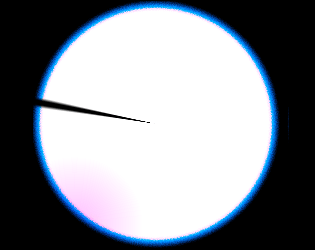 we should appreciate this little combination
🌱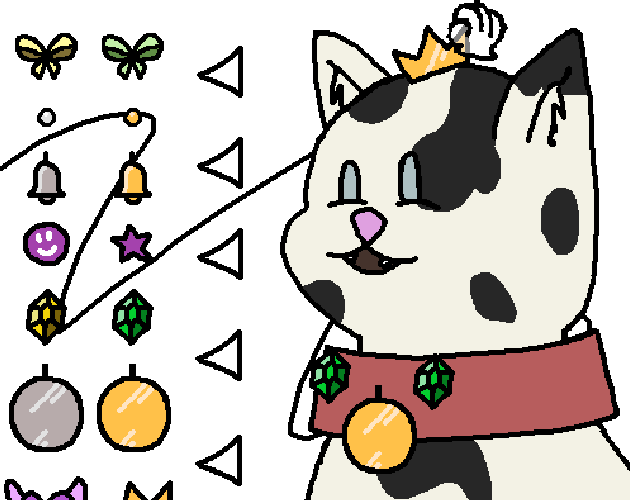 Collar Me Impressed
Design an elegant cat collar with ease and speed!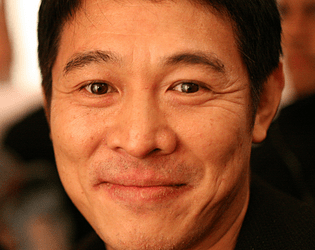 JET LI IS THE ONE (2001) ASKING YOU TO GET HIM A COFFEE
And he likes it strong.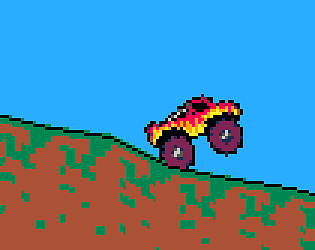 truck(r)ing
go in a loop and collect loops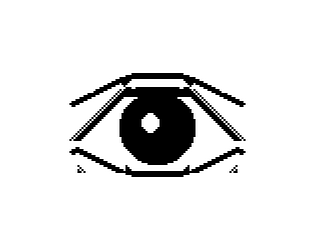 T.M.EYE
🔪👁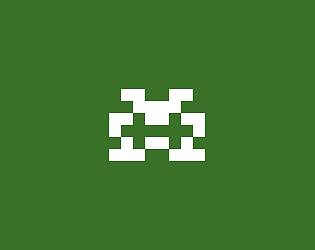 i became a goblin
when i woke up this morning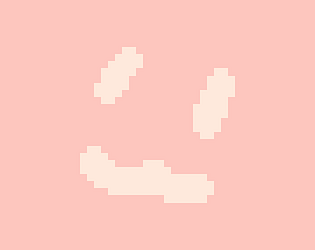 bred
🍞
How Do You Reckon?
those who wield the geometry divine know no rest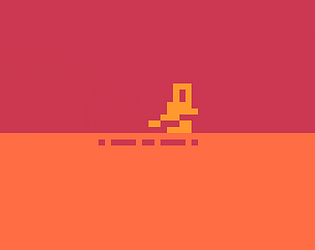 a chat with charon
and his endless charge catch and release
based on a true story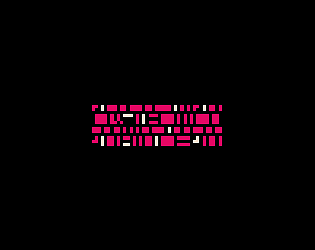 hopefully good reads
browsin'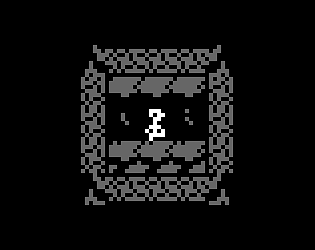 you are a skeleton
klik click klak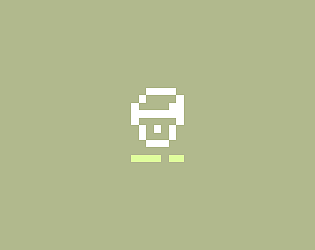 Tales from the Recycle Bin
where ideas go to die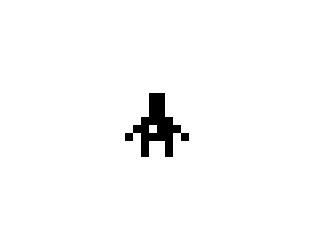 whole
🕳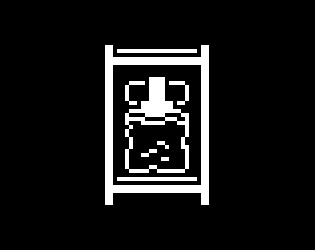 silently screaming for six to seven hours
.................................................................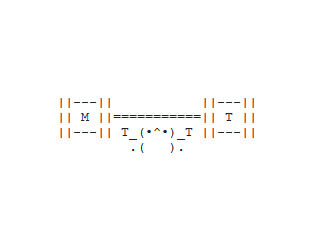 MYCOTERROR ]|[ UNOFFICIAL WALKTHROUGH
things stay the same even when they change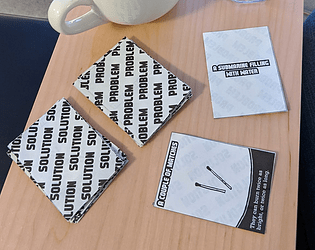 I Can Fix It!
A party game about problems and solutions.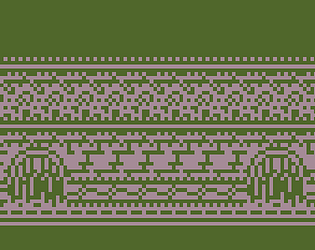 rat bastard
better a rat than an aristocrat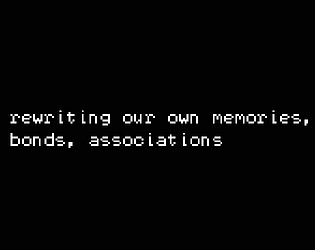 rewriting our own memories, bonds, associations
inside out, together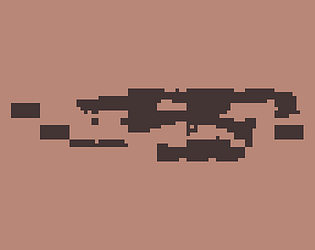 cold soup
🍲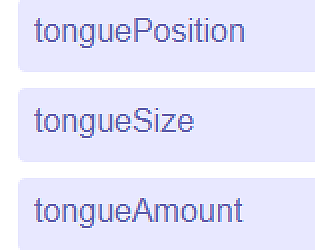 bitsy vocal synth tester
tool for interactively testing the dialog audio vocal synth hack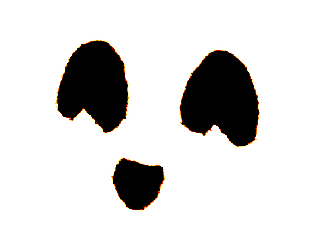 it's a living
i suppose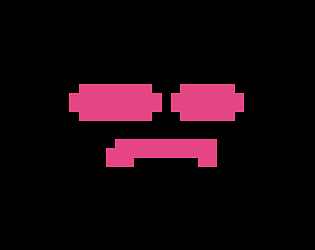 taco to go
taco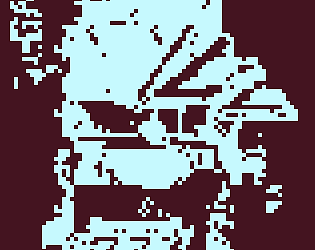 houserot
i don't leave the house much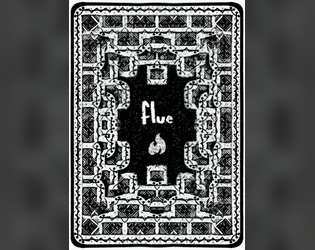 flue
A simple game of solitaire
🐦
*vague tweeting*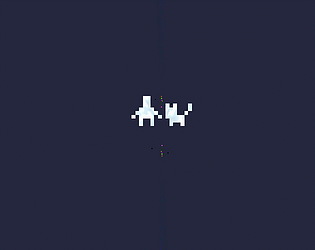 visual echoes
ROUND TABLE
Shoulder your burdens.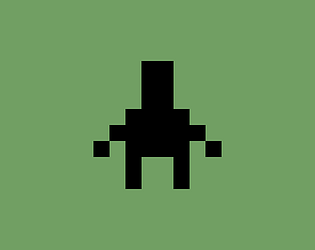 stoic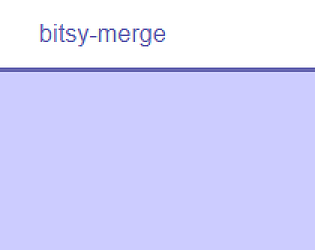 bitsy merge
merge tool for bitsy gamedata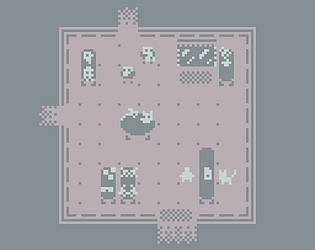 Masks for Sale
I'm late for the masquerade!
Interview
They're waiting for you.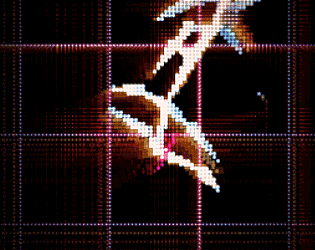 ds_15 - fragment
creepy crawlies that never saw the light of day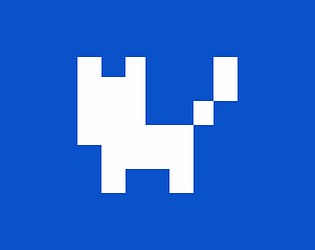 I'm a cat
so wait you're telling me you're a cat?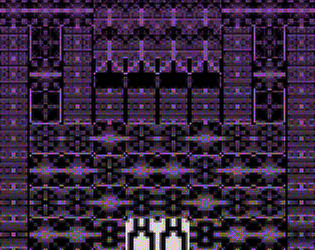 Fortune's Fervour
What does your future hold?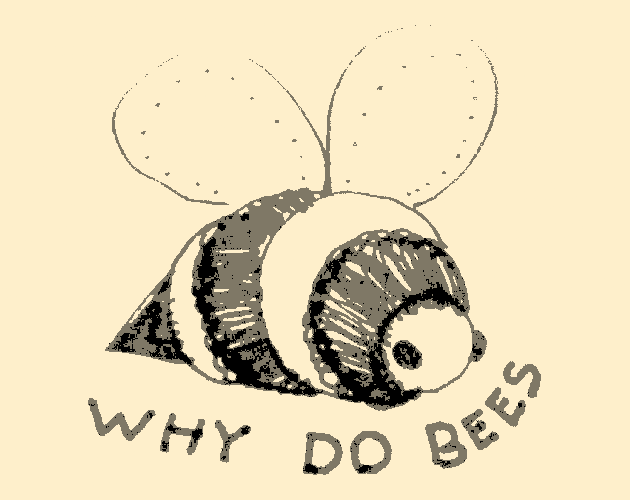 WHY DO BEES
?
bitsy optimizer
optimizer for bitsy gamedata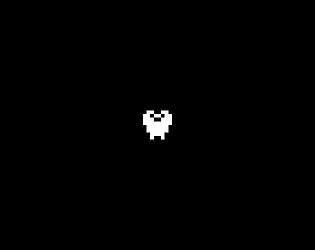 ache
oh!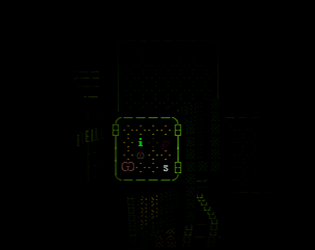 TINAR-L
This is not a rogue-like.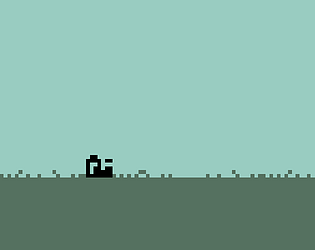 a snail's journey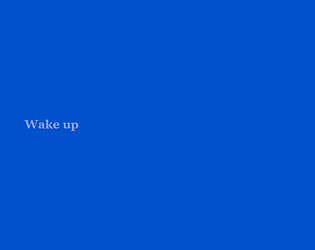 blue as the sky
#0052cc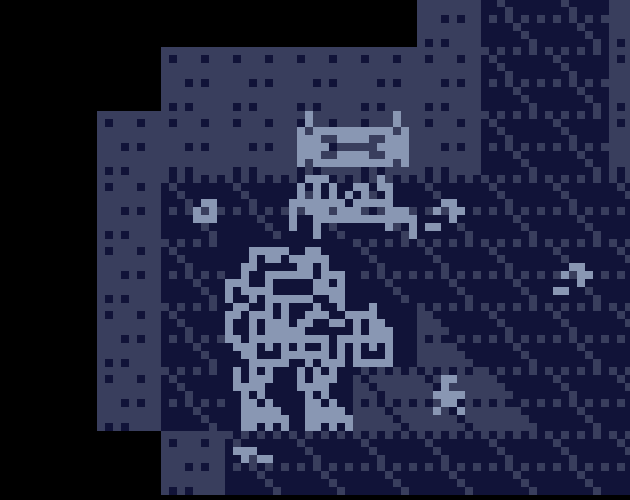 Salvage Duty
ruins / memories
Homeward Bound
You wake up in an endless ocean...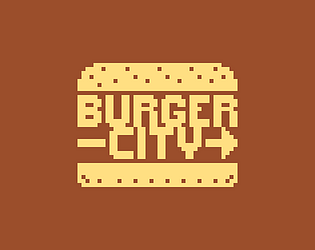 Goodbye BURGER CITY
city of burgers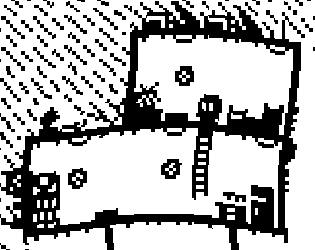 bitsy hacks
a collection of re-usable scripts for bitsy game maker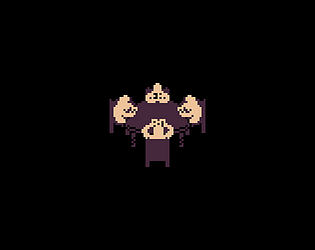 judgement
let's play tarot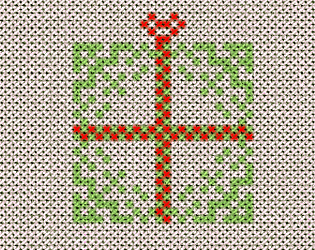 a holiday yarn
more of a cross-stitch, really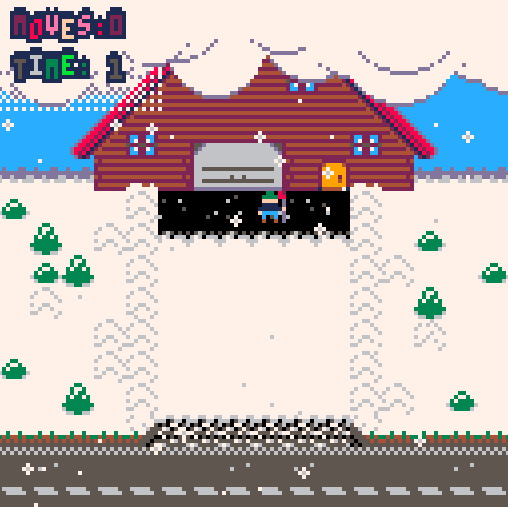 Super Snow Shoveler
~a winter classic~ people like when you get meta
...right?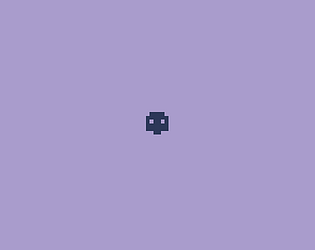 ghosts aren't real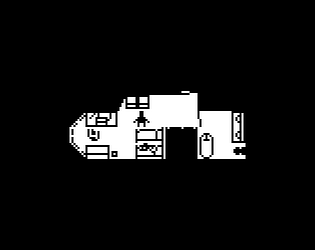 daily
every day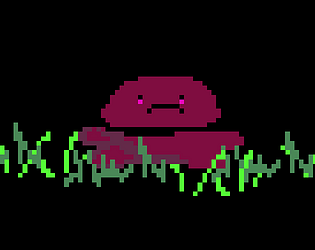 ain't no bones about it
¯\_(ツ)_/¯
Wolfman's Cottage Weekend
everyone needs a vacation now and then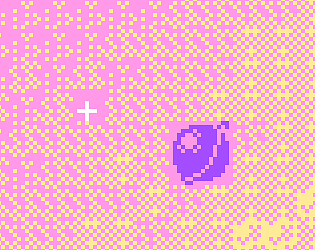 on the hunt
exploring a pastel universe the best way possible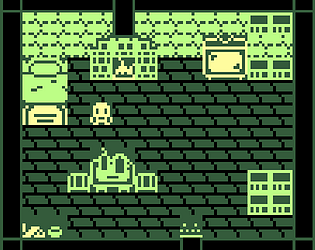 lunar cultivation
oh i think i remember that game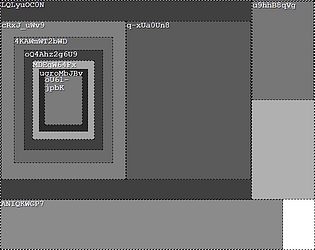 boxboxhtml
a basic WYSIWYG editor for html/css layouts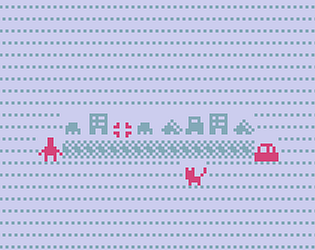 a retrospective
there have been 16 bitsy jams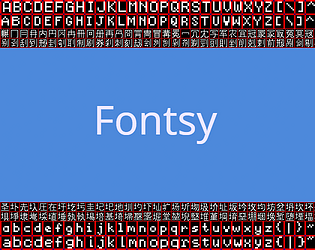 Fontsy
Bitsy Font Tool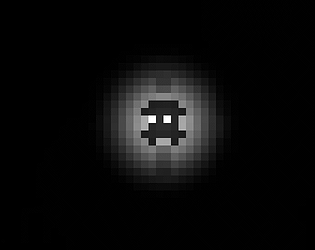 🔦
A raytraced lighting tech demo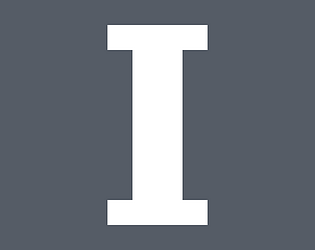 Pretty Print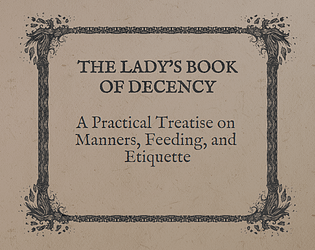 The Lady's Book of Decency
A Practical Treatise on Manners, Feeding, and Etiquette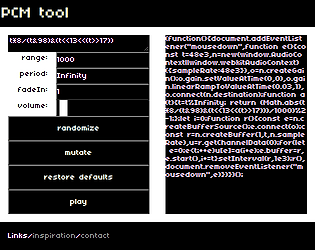 PCM tool
Helper for generating generative PCM snippets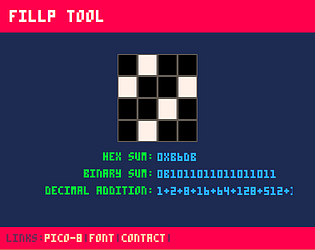 PICO-8 fillp tool
Helper for creating PICO-8 fillp patterns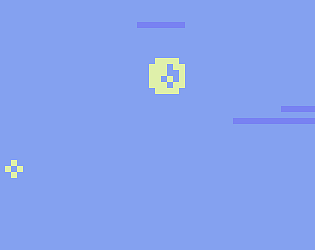 There once
A branching limerick
i've never seen the ocean
A thought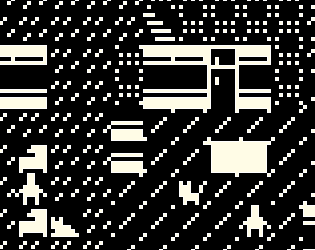 a night (was had) on the town
now i'm home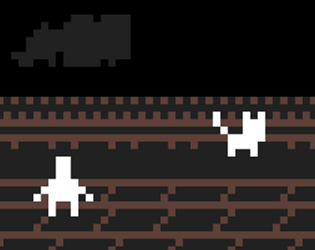 here are my cats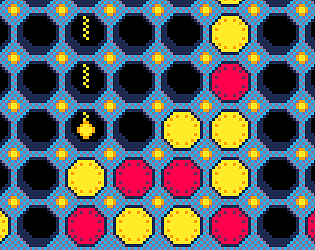 MATCH3+CONNECT4
harder than it sounds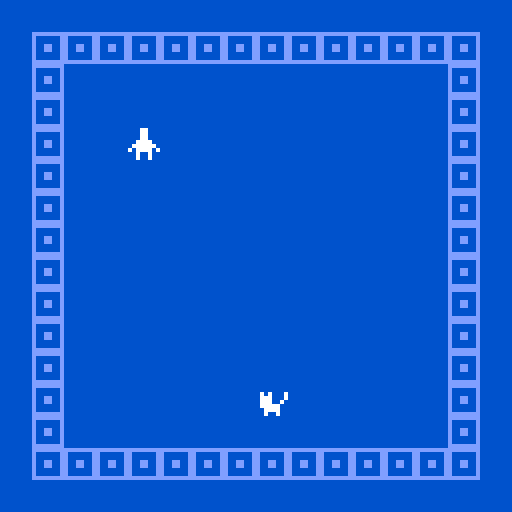 This is not a Bitsy game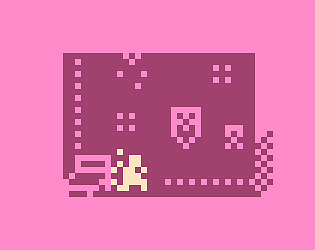 Archeology 101
I'm late for my archeology final!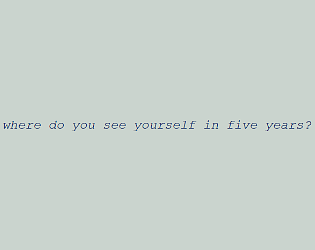 JOBHUNT
hunt for job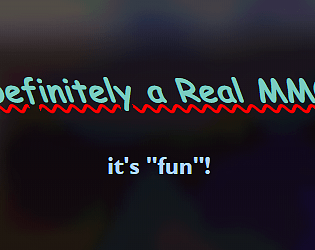 Definitely a Real MMO
it's "fun"!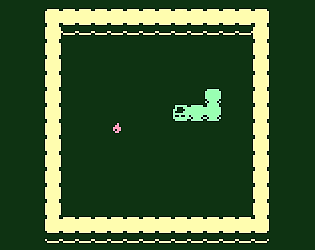 bitsnake
what if bitsy but also snake??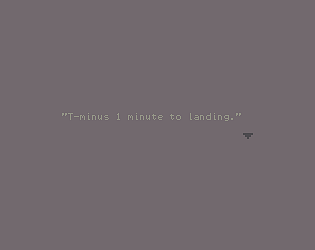 This seems bad.
T-minus 1 minute to landing.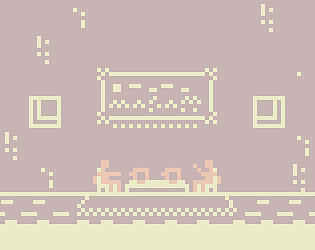 Tea for Two
Two for Tea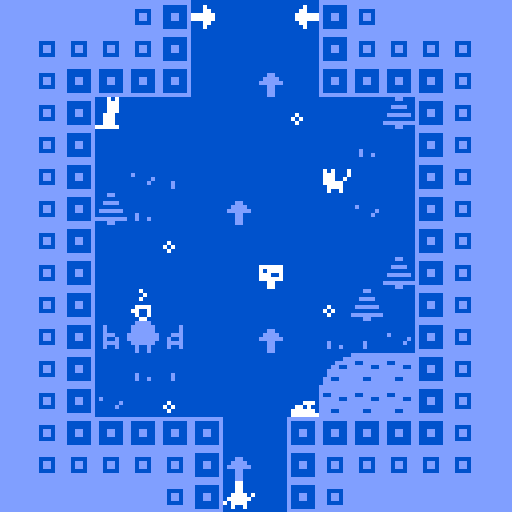 Objective: cross the room.
Bitsy games can be reset with "Ctrl+r"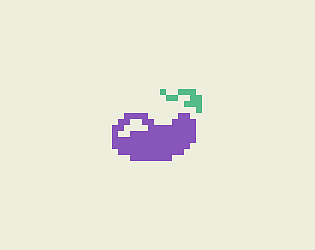 aubergine
i had that dream again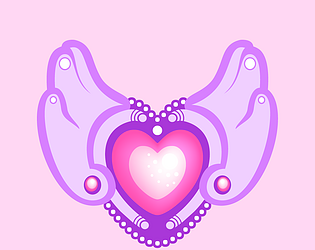 <3 SWEETHEART SQUAD MANIFESTO <3
the only slightly fictionalized ramblings of a game dev chat log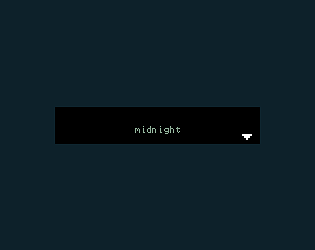 midnight
i'm sure the wait will pay off eventually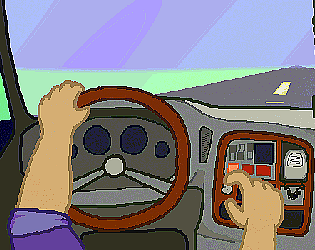 Tuned in... to Love
Ham it up on the airwaves and chew the rag with a variety of eligible amateur enthusiasts in this automotive dating sim.

÷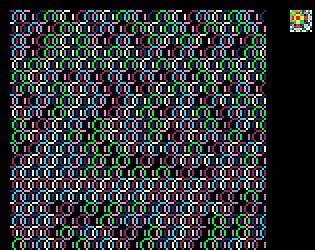 Tweetcarts - 2017
PICO-8 in 140 (and then later 280) characters or less

the little field in the park between home and the bus stop
you are the coin master
the more you have, the worse it is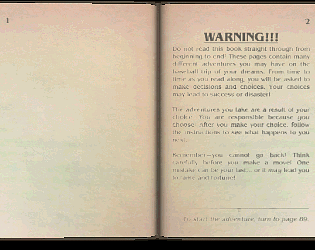 The Baseball Kid: New Beginnings
A Select-Your-Own-Plot adventure.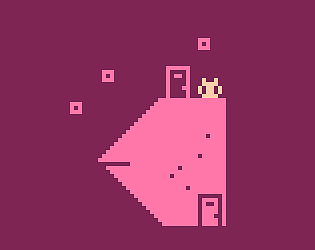 a day on the town
it's gonna be a good day!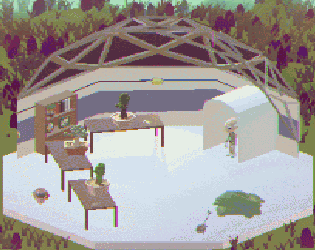 BONZEN
Shape a sense of zen.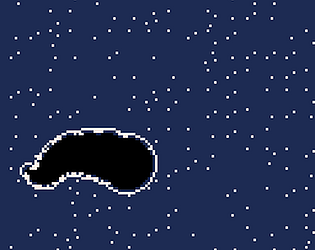 Song of the Space Wyrm
singing in space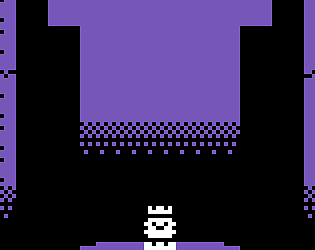 castles
ruins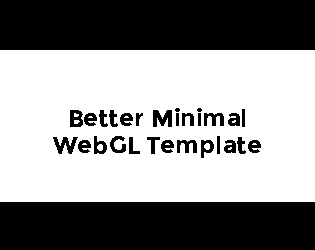 (Unity) Better Minimal WebGL Template
The package is quite simple.™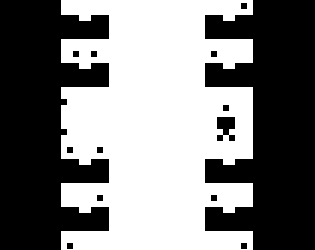 running late
I'm running late!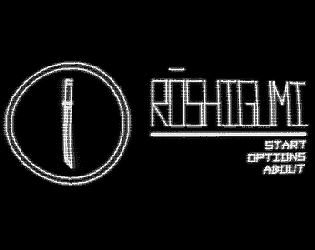 Rōshigumi
A traitor threatens the Shogun in this tense shoot-em-up.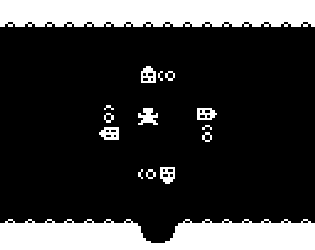 || I-,`'-' \=I 'I '--I -' |
They've got a secret!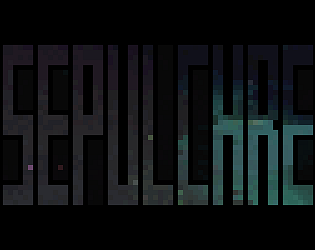 SEPULCHRE
It was alive once.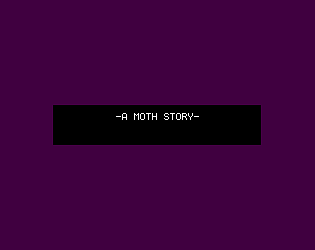 -A MOTH STORY-
well, it's more moth-adjacent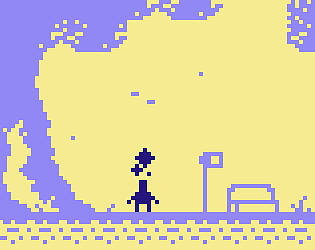 I wonder...
I wonder when the next bus comes by...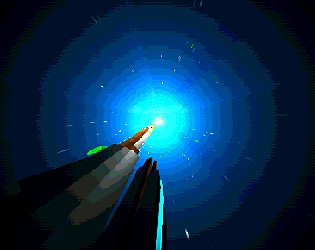 Planet Upcycle
What's done cannot be undone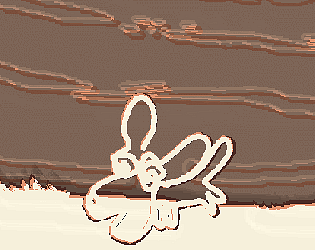 walk the dog
get those walkies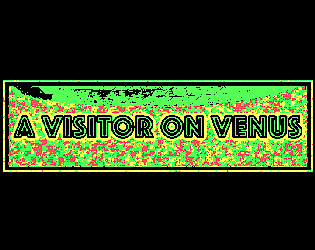 A Visitor on Venus
A low-rez FMV visual novel about a vacation gone wrong.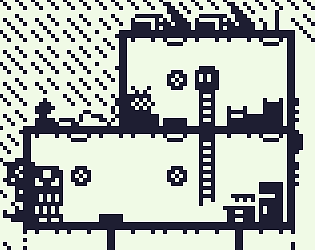 rain
looks a bit damp out today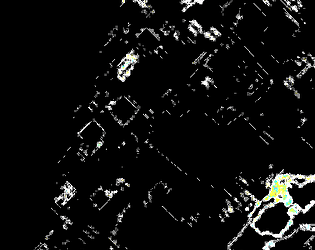 Plug Your EP
audio not meant for aural consumption
let's get breakfast
you pick the place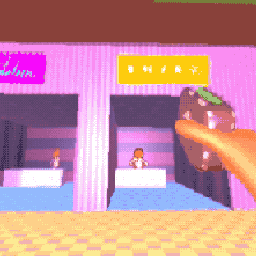 AS Mall World
Ancient Secrets: Mall World

you can do this
probably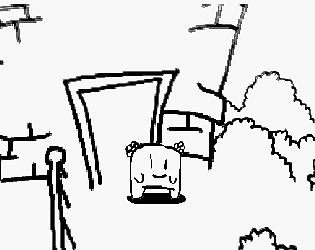 sarah goes to her friend's house
and meets some people along the way
Duck Duck Plays the Blues
Play the blues like a duck!

holt
a bitsy utopia adventure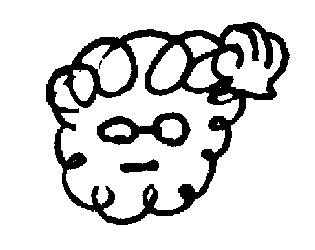 it was a weird year
a thing that happened in 2016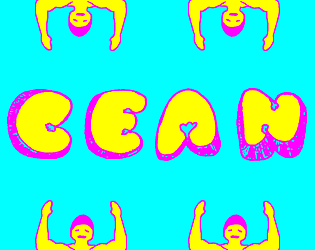 BEAN
It's a regular old swimming race -- but if you finish with the bean, you lose!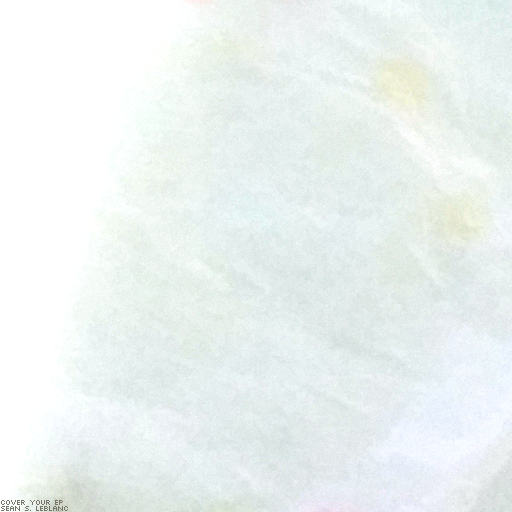 Cover Your EP
audio not meant for listening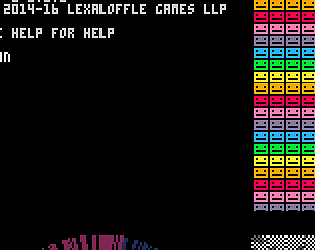 Tweetcarts - 2016
PICO-8 in 140 characters or less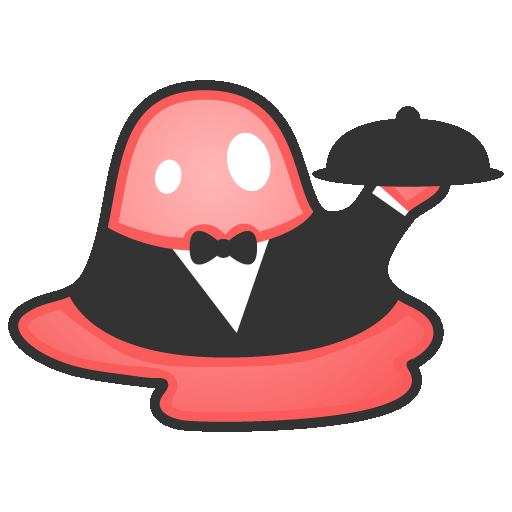 gui-butler
an itch.io butler wrapper for lazybones like me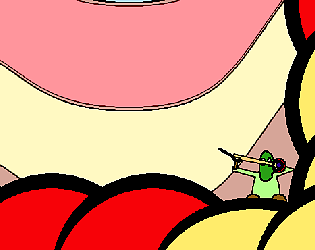 Bouncing Balls with the Boing Boing Boys
Bouncy Battles for 2-4 Buddies

STAIRS
☰☱☳☷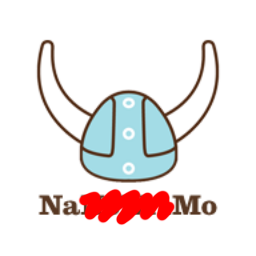 NaBoMaMo2016
Some bots I made.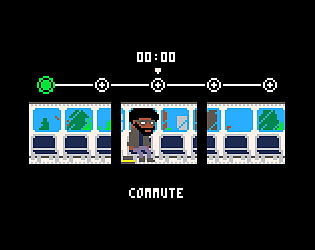 commute
try to get some rest | don't miss your stop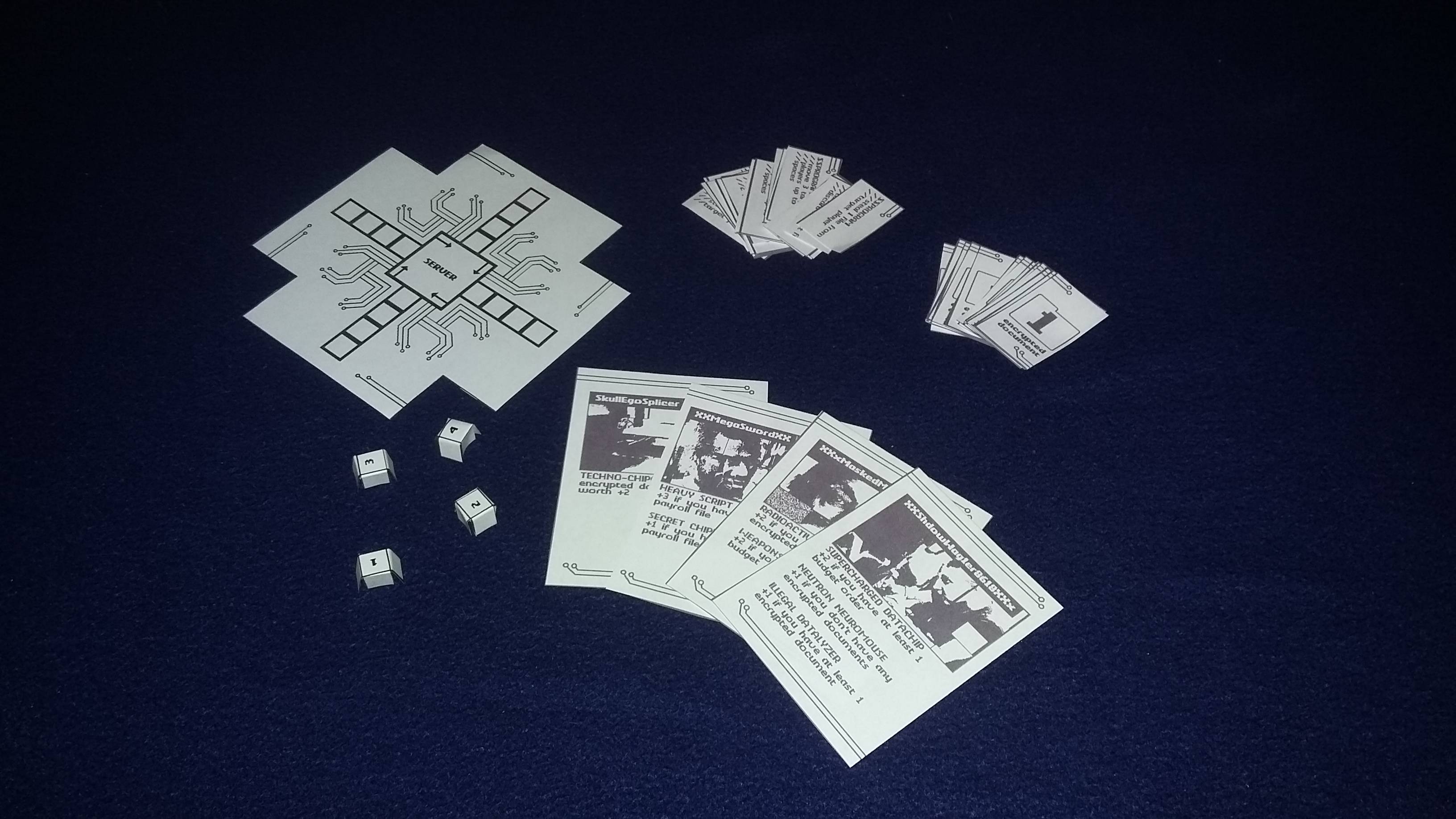 server.hack()
a single-page cyberpunk board game for 2-4 players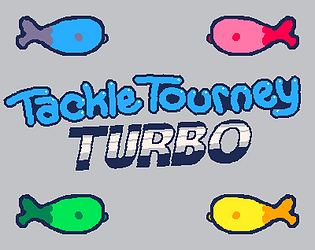 Tackle Tourney TURBO
Fishing Free-For-All For 2-4 Players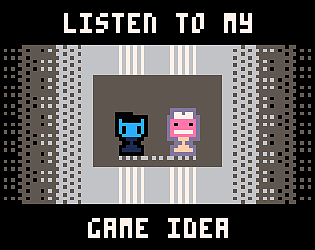 listen to my game idea
it's gonna be great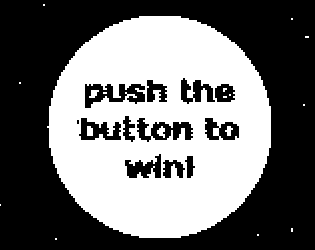 push the button to win!
it's easy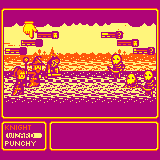 Rumble Road
Turn-based GameBoy Combat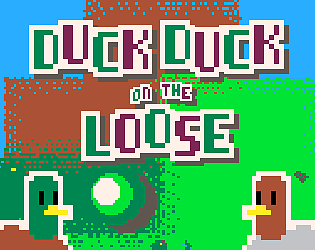 Duck Duck on the Loose
Look, walk, and talk like a duck!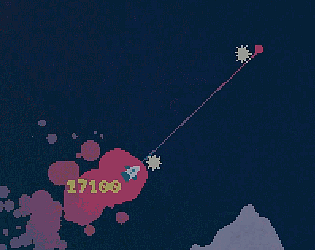 STARSHIP
A game about picking up stars with a spaceship!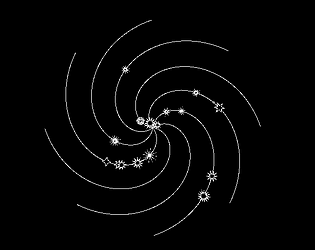 In Transit
Relax and watch a probe search for life.
DYSCOVR
the open source platform for intergalactic archaeology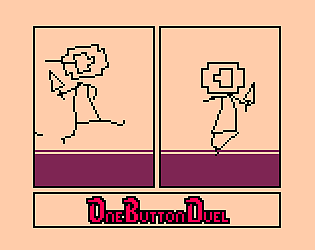 One Button Duel
A one button dueling game.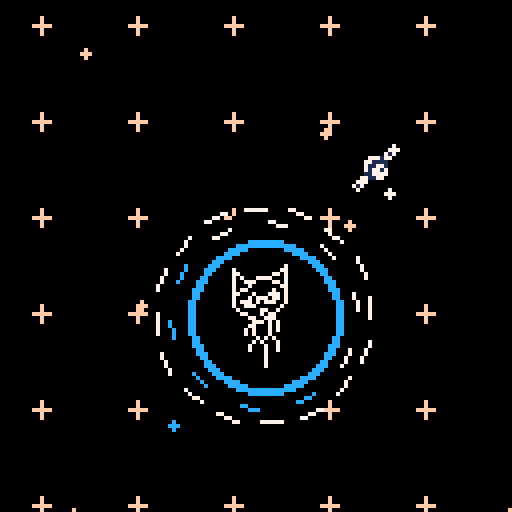 STRUNG OUT in heaven's high
hitting an all-time low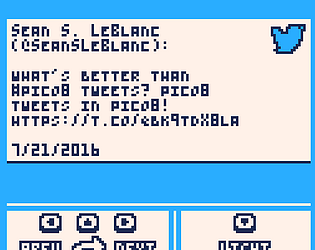 P8T
A PICO-8 Twitter Client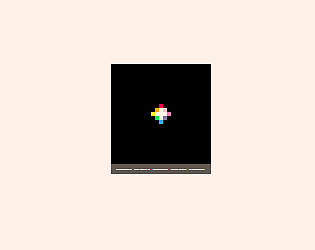 PICO-8 Styler
Pretty PICO-8 Pages!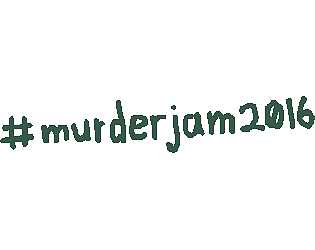 #MURDERJAM2016
A game jam gone wrong, and it's up to your selective hearing to solve the mystery!

atopy
try to fight it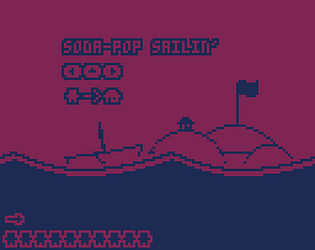 Soda-Pop Sailin'
Save your crew from the carbonated seas!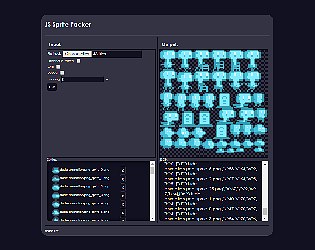 JS Sprite Packer
A quick-and-dirty sprite packer made entirely with client-side JavaScript.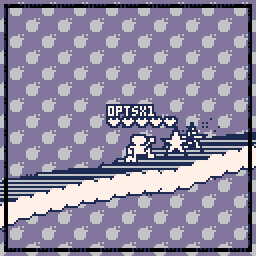 Star Picker-Upper
A game about picking up stars! Deluge Suites
Can you keep your hotel afloat?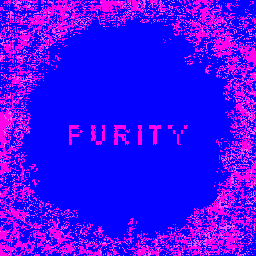 Purity
Protect your fragile heart from the infectious impurities!

Drive Forever
You're going to have to keep this up forever.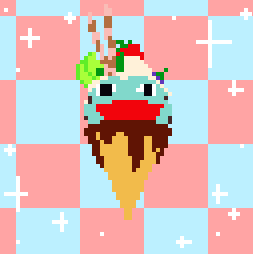 ★ Creamie Buddies ★
Scoop Me Up!

Good Duel Game
A good duel game

Stone Cold Sexy
pose 4 peeps

SODZEN
A little pot of paradise.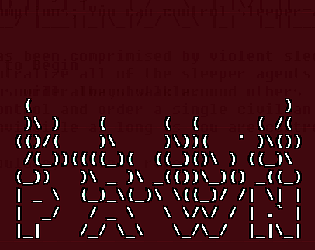 CODENAME: PAWN
You have to kill the sleeper agents.
Party, Darling?
A weird & abrasive sci-fi mystery adventure game from the SweetHeart Squad.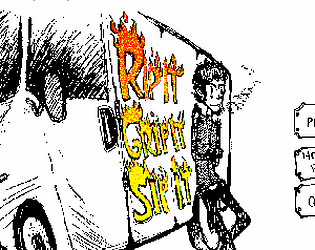 Rip It! Grip It! Sip It!
The exorcising adventures of Father Skyler, punk priest extraordinaire.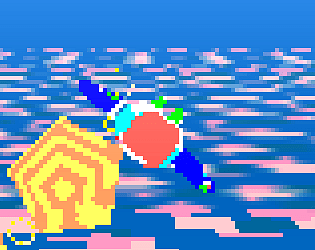 Super Spaceship 64
inspired by Starfox and Superman 64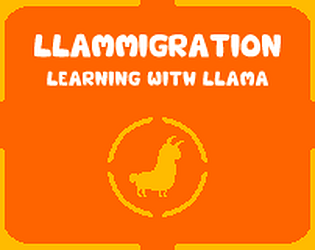 Llammigration (demo)
Learning With Llama

Go On
A two-button game about growing up.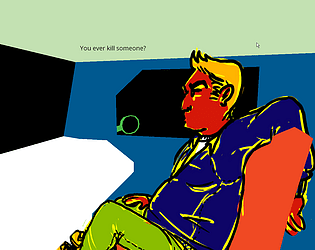 Taxi Quest 64
A short experiment for Ludum Dare 34.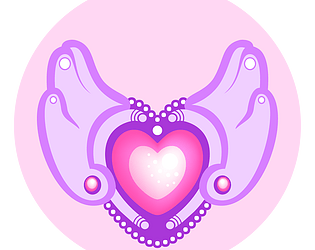 SweetBeats
A simple procedural beat generator.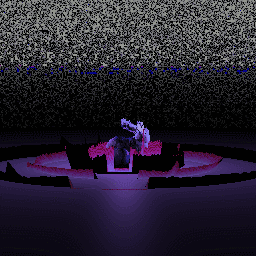 StarBunny
A WebGL audiovisual experience.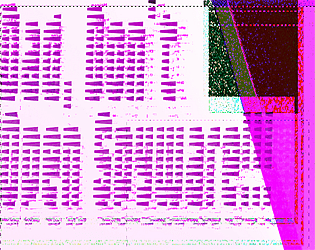 Dad, Don't Open Spyware!!!
Lo-fi cyberspace meets horde-mode action for a lesson in parenting.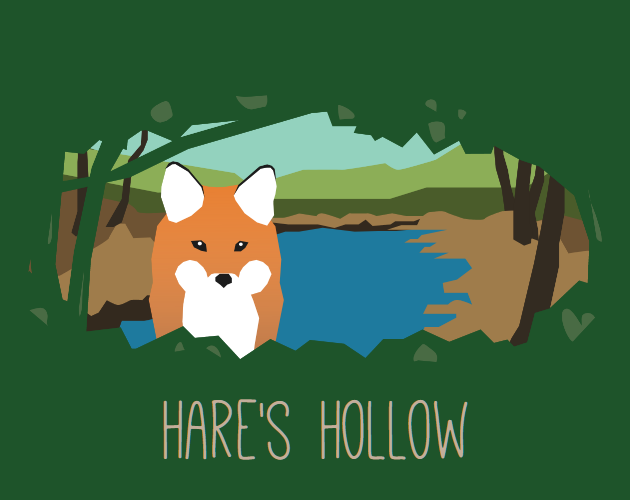 Hare's Hollow
A visual novel about funny animals, and the nature of Nature.

S-Tengine 2
The best game engine ever made by people who don't know how to make game engines.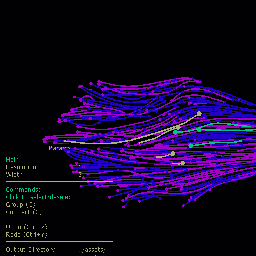 3dSplineConnections
Hair modelling research.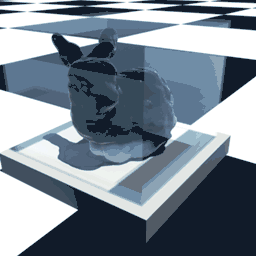 SPH
Smoothed Particle Hydrodynamics research